Sportsmen Against Hunger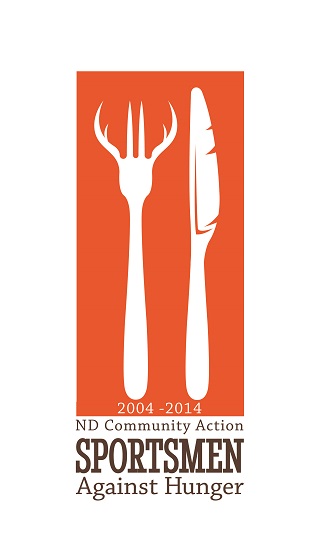 ---
Thank you for your interest in the North Dakota Community Action's Sportsmen Against Hunger program! This year is particularly exciting for us because it is the program's 10th Anniversary. In honor of ten years of helping hunters provide healthy sources of meat to food pantries across North Dakota, the program has gotten a facelift, including a new logo and slight change to the name. While the program may look different, we still have the same goal: To increase the amount of legally-obtained game meat donated to food pantries in North Dakota. We are able to accept most legally-obtained wild game, but if you have any question feel free to contact us. 
Please remember, the program is reliant on donations and grant funding to pay for the processing of all donated game. A big thank you to the Walmart Foundation for their contribution to the program. We'd also like to thank the many hunting groups across the state that support the program. If you are interested in helping the ND Community Action Sportsmen Against Hunger program continue to be able to pay for processing costs, please contact us here.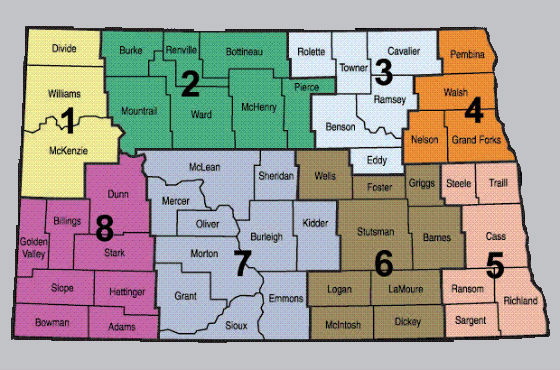 North Dakota's Sportsmen Against Hunger Program can now accept donations of Canada geese taken during the regular waterfowl hunting season. Previously, the program could accept snow, blue and Ross's geese during the regular season, but Canada goose donations were only allowed during the early Canada goose season.
This new opportunity for hunters to donate goose meat is part of a two-year pilot program between the North Dakota Game and Fish Department and the U.S. Fish and Wildlife Service. Provisions for donating goose meat during the regular season are basically the same as for the early Canada goose season. In addition, hunters can also donate meat from geese that were taken during the early season.
Hunters can bring their geese home and clean them prior to delivering meat to a processor, but breast meat brought from home without a wing or head attached to the meat, must be accompanied by written information that includes the hunter's name, address, signature, hunting license number, date taken and species and number taken.
Hunters may also deliver geese directly from the field to a processor, but identification must remain attached to the bird until in possession of the processor. Since no goose carcasses or feathers are allowed inside processing plants, hunters must be able to ensure proper disposal and clean-up of carcasses.
Hunters interested in donating are encouraged to call the processor (list is available above) before dropping off geese, to have a clear understanding of how processors will accept goose breasts, and their hours of operation.
Sarah Hasbargen
(701) 232-2452 ext. 133
sarahh@capnd.org
Martha Moe
(701) 232-2452 ext. 125
programs@capnd.org
---