Sportsmen Against Hunger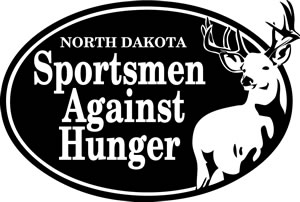 ---
In 2004, the North Dakota Community Action Partnership initiated a statewide public education campaign to encourage local community sporting groups to develop a venison donation program. This campaign began after completion of statewide needs assessments which indicated that hunger, or not enough food to feed themselves and their families, was the biggest need demonstrated by low-income people.
Community Action Agencies are enthusiastic about the future of the SAH program and are eager to continue to work with clubs and hunters across North Dakota to expand the program and to be able to help provide a very lean quality protein source to individuals and families across the state that are struggling to meet their daily food needs.
For more information about the Sportsmen Against Hunger program, call NDCAP at 701-232-2452 or 800-726-7960.
---