Newsroom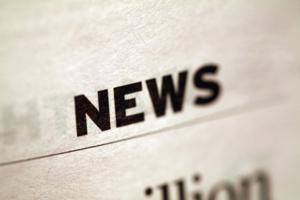 If you want to be in the know about what's going on at our organization, you've come to the right place. Be sure to check back regularly to get our latest news updates.
Posted on 07/25/2016

How can you live a brain-healthy lifestyle? By taking steps to work out your noggin! Check out these cool tricks you can practice to exercise your brain and build mental muscle.

Posted on 07/18/2016

Whether they're familial, romantic or platonic, relationships are vital to beneficial and stable lives. So how can we learn to build positive and enriching relationships?

Posted on 07/11/2016

Truth is, meditation is powerful. If you're still unsure whether or not the practice is worth looking into, check out these top ways meditation can help improve your life.

Posted on 07/04/2016

Independence Day celebrates the United States' sovereignty, culture and freedom. You can be a part of that by taking advantage of these 5 ideas to honor our nation's troops.

Posted on 06/27/2016

When it's time to start a new healthy habit, it can be pretty difficult. If you're interested in starting a habit that you can actually stick with, check out these useful tips.

Posted on 06/21/2016

As the summer heats up North Dakota is hoping to keep cooling costs down. Learn more about the Cooling Assistance program by watching the WDAY interview with Brandon Kjelden, Weatherization Coordinator at SENDCAA.

Posted on 06/20/2016

Ah, summer… swimming at the pool, laying outside in the sun all day and sitting around a fire at night. What a wonderful season. And one way to make summertime even more amazing is by volunteering at a youth summer camp.

Posted on 06/13/2016

Summer can be more than just some extra vacation time—it's a chance to get involved and volunteer in the community. Summer is an opportunity to give back in philanthropy, so here are 8 hot ways to do just that.

Posted on 06/06/2016

June 6th is National Gardening Exercise Day! This is an entire day dedicated to recognizing the important health benefits of gardening. Check out a few of the many advantages to be gained from gardening.

Posted on 05/30/2016

Joining a nonprofit board will not only benefit a nonprofit organization, but it will provide amazing benefits to fill up your cup (figuratively speaking, of course). Let's explore some great reasons to either join or expand your efforts with a nonprofit board.

Posted on 05/23/2016

There comes a point where you go from being simply a bystander to a full-on advocate for a cause. Can you pinpoint when it happened for you?

Posted on 05/16/2016

While giving days are an awesome idea, your community might not have an established day. Here's how you can start one, plus other ideas to have impact without a giving day.

Posted on 05/09/2016

Mindfuel Daily came up with some awesome ways to show compassion each day and ultimately positively impact others. Check out their examples with our own take on how you can embody compassion for a better life.

Posted on 05/02/2016

Living an altruistic life can happen any time you put a little extra thought into your day. Check out these ways that you can show the world you care without using money to do it.

Posted on 04/25/2016

A recent article by Forbes suggests that volunteering provides some pretty great benefits, including a kickstart to your career. Let's explore the different ways that volunteering can help you succeed in your current career, or as you look for a new opportunity.

Posted on 04/18/2016

Breaking a bad habit will help show you that you can make positive changes for good. Plus, it'll help you live a happier life. As provided by WebMD, here are three tips to help kick a bad habit to the curb and start living your happiest, healthiest life.

Andrea Olson on 04/13/2016

North Dakota Community Action Partnership is pleased to announce the recipients of the 2016 Energy OutWest awards! Each year Energy OutWest, a premiere national weatherization training center, recognizes leaders in the field for their outstanding work. The 2016 NDCAP Weatherization staff recognized for their efforts and leadership are Norris Elshaug (right) and Brandon Kjelden (left)!

Norris Elshaug, Weatherization Coordinator at Dakota Prairie Community Action, won the 2016 Pushing the Envelope Award for his innovative ideas and creativity. Norris recently implemented the utilization of technology to conduct inspections, a revolution in the way the program conducts its operations. Norris is in his 39th year of dedicated service to Community Action!

Brandon Kjelden, Weatherization Coordinator at Southeastern North Dakota Community Action, won the 2016 Outstanding Person in Weatherization Award. After 13 years of service, Brandon continues to lead Weatherization both at the local and statewide levels in an efficient and effective manner all while keeping the well-being of clients at the forefront of services provided.

Andrea Olson on 03/24/2016

Our Weatherization Program is currently accepting applications!

The Weatherization Assistance Program uses various measures to increase energy efficiency in homes while strengthening the health and safety of the home. The program is available to renters and owners, whether they live in manufactured homes, traditional wood-framed homes, or apartments. There is no fee for applicants. Renters may use the program, but they must meet the income guidelines and their landlord must comply with other program requirements.

Weatherization alleviates the heavy energy burden on low-income households and helps families save money. The income guidelines are 200% of the poverty level. If a person qualifies for fuel assistance through their local county social services department, they automatically qualify for the Weatherization Assistance Program.

Andrea Olson on 03/11/2016

The North Dakota Coalition for Homeless People is seeking an executive director. Please circulate the attached job posting as widely as possible. The full job description is online at www.ndhomelesscoalition.org

Andrea Olson on 03/09/2016

North Dakota residents who need assistance with utility bills may qualify for LiHEAP: heating assistance, making your home more energy efficient, furnace and chimney cleaning, furnace replacements or minor repairs, or emergency assistance. These seasonal benefits are available to those whose household income qualifies. Watch this short video (1 minute long!) for more information and how to apply.

Andrea Olson on 02/09/2016

Each year the National Association for State Community Services Programs conducts the CSBG performance outcomes for each state. Click here to learn more about what Community Action Agencies did in North Dakota!

Andrea Olson on 02/09/2016

Andrea Olson on 01/23/2016

Senator Heidi Heitkamp visited our Weatherization Crew while they were on the job in Grand Forks, ND. See the pictures!

Brenda Sather Retiring

Andrea Olson on 01/19/2016

After 36 years, Brenda Sather, the Executive Director of the Community Action Program of Region VII is retiring this week! Brenda is an invaluable part of our entire network; she is a tireless advocate for the people of North Dakota. Her love for the work of Community Action is unwavering and will never be forgotten.

Brenda, we will miss you! Thank you for everything you've done for Community Action and the people of our fine state.

Andrea Olson on 01/13/2016

The Low-Income Home Energy Assistance Program (LiHEAP) helps low-income families with heating costs. You may qualify if: your income and assets meet eligibility guidelines AND you buy fuel from a dealer or utility company OR your rent (non-subsidized) includes heat payment. To apply, call Cindy at Community Options at 701-223-2417.

Andrea Olson on 01/04/2016

Our Community Action Agency serving Bismarck and its surrounding communities is currently competing for the Live First Community Grant for the Backpack for Kids Program! Please consider voting for them! You can vote one time a day!

Backpack for Kids was started in December 2006 to address the need for food for children identified as being homeless, low income or at risk (children who may be living in overcrowded housing, staying with family or friends, staying in shelters/hotels or sleeping in vehicles.) These kids are served breakfast and lunch while attending school during the week but may not have adequate food on weekends. We started with 50 backpacks and only a couple of schools. Currently, we serve 33 schools in Bismarck/Mandan; in August of 2015 we delivered 540 backpacks and in December we were at 740 backpacks. The backpacks are delivered to school personnel who distribute them to children they have identified as in need of food. Back packs are filled with "kid friendly" foods which include cereal, fruit cups, pudding cups, applesauce cups, canned dinners, ramen, granola/cereal bars, peanut butter, jelly and bread. Community Action is a private nonprofit and the backpack program relies on community donations to keep providing food for these children on the weekends. Thank you to those who have generously donated in the past and continue to do so.

Andrea Olson on 12/30/2015

Red River Valley Community Action Case Manager April Aker pointed to a bulletin board with colorful note cards stuck to it. One said "believe in yourself a little more," while another in rounded letters simply said "life is what you make it," followed by a smiley face.

Andrea Olson on 12/28/2015

"There are quite a few people in our community who don't think it's here, and that's so not the case," said April Aker, case manager for Red River Valley Community Action, an anti-poverty network which aims to help people in Nelson, Pembina, Walsh and Grand Forks counties.

Posted on 12/21/2015

Posted on 12/14/2015

Posted on 12/07/2015

Posted on 11/30/2015

Posted on 11/23/2015

Posted on 11/16/2015

Posted on 11/09/2015

Posted on 11/02/2015

Posted on 10/26/2015

Posted on 10/19/2015

Posted on 10/12/2015

Andrea Olson on 10/07/2015

On Thursday, October 22nd there will be a Wilder Survey of Homelessness conducted throughout the state of Minnesota and within the Fargo-Moorhead community. This survey is an in-depth look at the demographics and root causes of homelessness in our community, and is critically important for assessing the need for services, grant writing, and program planning within the non-profit and faith communities locally. This is a large undertaking, and in order for it to be done successfully and thoroughly, we rely on volunteers to help throughout the day to interview the homeless individuals coming in to sites across town. I am seeking volunteers to sign up for shifts to conduct the Wilder Survey. Please consider giving of your time to help out in this important event. It is a truly powerful experience to conduct these surveys and hear people's stories. It not only provides valuable information to service providers, but also gives them an opportunity to be heard by someone who cares about their life experience. I encourage you to participate in this volunteer experience if you are able!

There are two hour shifts that you can sign up for. We will assess the need for volunteers at each of the sites around Fargo and Moorhead, and assign people to the sites as needed, and will be in touch with you to let you know of your site assignment. There will be a site coordinator at each location who will be your contact person during your volunteer shift, and we will let you know who that will be for your assigned site. There is a volunteer training and we will have opportunities to do this in person or online via a youtube video. We need a significant number of people to be adequately staffed, so please consider forwarding this message on to any friends, family or coworkers who may be interested in volunteering as well! Here is the link to register:

Posted on 10/05/2015

Posted on 09/28/2015

Posted on 09/21/2015

Part-Time Administrative Assistant

Andrea Olson on 09/11/2015

NDCAP is currently hiring a PT Administrative Assistant. 20/hrs each week. Pay is contingent on experience. If you're interested in joining our exciting team, please send a cover letter and resume to: NDCAP Human Resources, 3233 S University Drive, Fargo, ND 58104.

Andrea Olson on 09/09/2015

RVCDC Hiring Property Manager!

Andrea Olson on 09/09/2015

RVCDC is hiring a Property Manager! This position is responsible for managing a portfolio of multi-family rental housing properties in southeastern North Dakota. Duties include project supervision and performing daily property management tasks such as, project operations, leasing apartments, responding to residents, maintenance and capital improvements, providing direction to onsite staff, marketing plans, compliance, reporting and tenant files. A two year college degree in business, real estate or related field is required with a minimum of two years of property management experience. Working knowledge of Low Income Housing Tax Credit Program(LIHTC) or HUD Section 8 program is preferred. This is a fulltime position with competitive salary and excellent benefits.
To apply submit an SENDCAA application, resume and letter of application. Applications can be submitted online or by mailing to:
SENDCAA
3233 South University Drive
Fargo ND 58104

Posted on 09/07/2015

Posted on 08/31/2015

Andrea Olson on 08/25/2015

The 2015 North Dakota Community Action Partnership Self-Sufficiency Conference registration is now open! It's being held at Lake Region State College in Devils Lake on Sep 15-17. Social work CEUS approved for 2 ethics hours and 8 face-to-face hours. Download the registration form today!

Andrea Olson on 08/20/2015

This position is responsible for answering all incoming calls and directing to appropriate staff and programs, greet all visitors and assist as needed, provide computer/word processing services for agency programs such as, correspondence, reports, newsletters, brochures, business cards, and assist with projects and duties as needed. Process all incoming and outgoing mail. Assists with office operations and office supply ordering.
---