Staff
Ann Pollert, Executive Director
As the Executive Director for North Dakota Community Action Partnership, Ann works on a number of initiatives and programs including training and technical assistance for North Dakota's Community Action Agencies.
Ann held the position of Community Services Block Grant (CSBG) supervisor with Red River Valley Community Action prior to her current position. Ann has worked for Community Action for 11 years. Prior to joining the Community Action network, she worked at Ruth Meirs, an adolescent treatment facility for conduct disorder youth. She also served on the Community Services Coordinating Committee in the area of youth substance abuse and prevention.
Ann holds bachelors degrees in Criminal Justice and Social Work from the University of North Dakota and is a North Dakota Licensed Social Worker. She serves on the Board of the Great Plains Foodbank, ND Youth Development Council, and Creating a Hunger Free ND and is very active with the American Cancer Society Relay for Life event.
Phone: 701-232-2452 ext. 157
Email: annp@sendcaa.org
---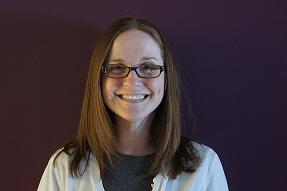 Andrea Olson, Associate Director
Andrea Olson is the Associate Director at North Dakota Community Action Partnership. She has worked in the non-profit sector for ten years and has been with the NDCAP since 2008. One of her primary focuses at Community Action is the Individual Development Account (IDA) program which teaches people to save and invest their money rather than borrow and spend.
Andrea has a Bachelor's degree in Sociology from North Dakota State University and a Master's Degree in Public, Human Service, and Health Administration from Minnesota State University Moorhead. She has also served on the Board of Directors for the Fargo-Moorhead Coalition for Homeless Persons and the North Dakota State PTA. She is currently a member of both the North Dakota Coalition for Homeless Persons and the North Dakota Jump$tart Coalition.
Phone: 701-232-2452 ext. 119
Email: andreao@sendcaa.org
---
Bryan McCoy, Transportation Coordinator
Bryan is the Statewide Transportation Coordinator and works with statewide transportation related issues with North Dakota Community Action Partnership and regional agencies. As the Transportation Coordinator, his role is to maintain an efficient public transportation system for transit providers, riders, human service agencies, and other interested parties in the state. Other responsibilities include providing technical guidance, outreach, and coalition building for local transit agencies.
Originally from the Nashville, TN area he has a Bachelor's Degree in Public Administration from Middle Tennessee State University and a Masters in Public Administration from the University of North Dakota. His primary interests are community development, sustainable transportation, and civic engagement.
Phone: 701-232-2452 ext. 121
Email: bmccoy@sendcaa.org
---
---