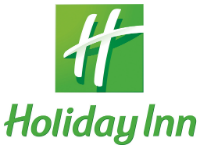 Holiday Inn Fargo: Hotel and Convention Center
Located at 3803 13th Avenue South, Fargo, ND 58103
The official conference block discounted room rate is $80.10 per night (plus applicable taxes) and special amenities including:

Complimentary in-room high speed internet access
Complimentary access to the Hotel's 24-hour Health and Fitness facility
Complimentary access to Hotel Business Center
Express check in (4 pm) and Check out (11 am)
For reservations, please visit the Holiday Inn website to receive the block rate or call (701) 282-2700 and mention "ND Community Action".
Terms and Conditions for the Holiday Inn:
A credit card will be needed at check-in for incidentals. All reservations must be accompanied by a first night room and tax deposit or guaranteed with a major credit card, unless cancelled by 6pm on the day of arrival.
All hotel booking, cancellations and modifications to your reservation need to be done directly with the Holiday Inn. State and local taxes are currently 10.5% and are subject to change. These rates are a special conference discount and are not subject to further discounts through other limited-time promotions.
All blocked rooms that are not reserved by April 18, 2017 will be released back into hotel inventory. Reservations received after this time will be provided on a space available basis at current rate.

By Air
The Fargo area is served by Hector International Airport (FAR):
Hector International Airport
5.5 miles to the Holiday Inn Fargo
Estimated Uber Fare: $10 (one way), not including tip
Estimated Taxi Fare: $15 (one way), not including tip
The above rates are provided only as a guide to help you make transportation choices and are not guaranteed. All rates are subject to change.
By Ground
Driving: The Holiday Inn Fargo is located at 3803 13th Avenue South, Fargo, ND. Click here for driving directions.  
Parking: Parking is free for Holiday Inn guests and conference attendees.

Once you're in the Fargo area, getting around is easy, thanks to our great access to taxis and transportation apps.
Taxi and Transportation Apps
Taxis or car service apps like Uber are good options if you cannot or do not want to use the MATBUS system.
MATBUS
MATBUS is the public transportation system serving the communities of Fargo & West Fargo, North Dakota, and Moorhead & Dilworth, Minnesota. MATBUS operates on Monday through Saturday, offering 25 routes to provide you with affordable, quality transportation. All vehicles are wheelchair-accessible. We encourage you to spend a few minutes familiarizing yourself with the various lines.

Closest MATBUS Stations to the Hotel:
3902 13th Ave S, West Acres Mall (Routes 14, 15, 16, 23), 0.3 miles S
9th Ave SW & 38th St SW (Corner SW) (Route 16), 0.4 miles N
4202 13th Ave SW, Target (Route 15), 0.4 miles SW

If you're looking for ordinary, keep going. In fact, head the other direction! Fargo is what north of normal looks like.
We would like to welcome our conference attendees to Fargo and invite you all to explore all that the area has to offer. Fargo is filled with exciting and memorable places to visit. Whether you wish to visit museums or sample some local brews at a local brewery or distillery, the Fargo-Moorhead Visitors Bureau is happy to help you plan your after-conference activities.
Please visit the Fargo-Moorhead Visitors Bureau website for some north of normal restaurants, attractions and performing arts while you're in town. You can also take a peak at the Deals and Discounts page for coupons to local favorites.