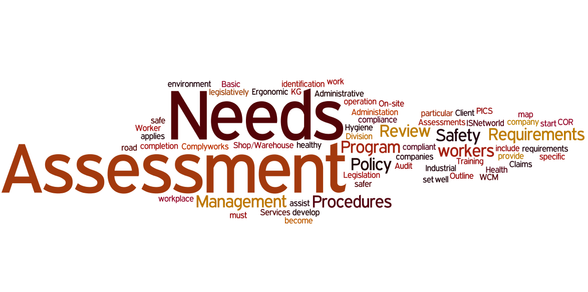 2020 Regional Community Needs Assessment
Community Action Partnership of North Dakota and North Dakota State University invite your feedback through a community needs assessment survey. The survey should take no more than 10 minutes to complete. Please note, this survey is specific to your region in North Dakota. Click on the region where you live and complete the survey!
Please note, this survey is specific to your region in North Dakota. Each of the eight regions in our state will see comprehensive results that showcase the needs in their specific geographic region related to employment, income and asset-building, education, housing, health and social/behavior development, civic engagement and other supports.
If you live in North Dakota, we want to hear from you!  If you're a provider, client, Board member, community member, advocate, or just want to chime in, please complete our short survey! Thank you!
We continually conduct needs assessments across North Dakota because our Community Services Block Grant (CSBG) program supports community-based, anti-poverty programs. Local Community Action agencies receive funding from CSBG to develop local action plans based on assessment of needs, currently available services and locally available public and private resources. Action plans target one or more of three main themes: 1) Individuals and families with low incomes are stable and achieve economic security; 2) Communities where people with low incomes live are healthy and offer economic opportunity; and 3) People with low incomes are engaged and active in building opportunities in communities. 
Thank you to the Consensus Council for providing funding for this important needs assessment! 
Photo Credit: Tiyacca Simms-Jones
---
Community Action Partnership 2020 Schedule (Subject to Change)
January 20

Poverty Simulation, Devils Lake

February 4

Supportive Service for Veteran Families Case Manager Meeting, Dickinson

North Dakota Coalition for Homeless Persons and Continuum of Care (CoC) Meeting, Dickinson

February 12-13

CAPND Association Meeting, Bismarck

April 7-8

CAPND Association Meeting (with Fiscal), Jamestown

May 5

Supportive Service for Veteran Families Case Manager Meeting, Devils Lake

May 6

North Dakota Coalition for Homeless Persons and Continuum of Care (CoC), Devils Lake

June 2-3

CAPND Association Meeting (with Self-Sufficiency), Bismarck

August 4

Supportive Services for Veteran Families Case Manager Meeting, Williston

August 5

North Dakota Coalition for Homeless Persons and Continuum of Care (CoC) Meeting, Williston

October 6

Supportive Services for Veteran Families Case Manager Meeting, Jamestown

October 7

North Dakota Coalition for Homeless Persons and Continuum of Care (CoC) Meeting, Jamestown

November 3-4

CAPND Association Meeting (with Weatherization), Bismarck