Individual Development Accounts (IDA)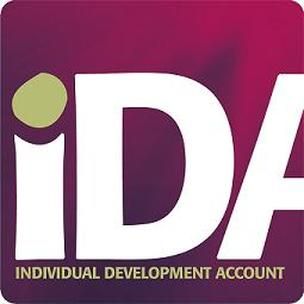 Overview
Individual Development Accounts (IDAs) allow participants an opportunity to acquire a lasting asset after saving for an extended period of time. The three eligible assets are college tuition, a first home, or small business capitalization. These special matched savings accounts are designed to help families and individuals of modest means establish a pattern of regular savings, and ultimately, purchase a lasting asset of value that is likely to return substantial long-term benefits to its owner. Such benefits include security, stability, and opportunities for increased income.
How Does an IDA Work?
Participants are required to save for at least six months, although most save money over the course of two years. At the end of the program every dollar deposited ino the IDA by the participant is matched by a combination of federal and nonfederal funds at a rate of 2:1.

In North Dakota, participants are able to save up to $2,000 for a match of $4,000. This means if the maximum amount is saved the participant earns $6,000 to use for the purchase of a first home, college tuition, or small business capitalization.

Throughout the savings period, participants are required to make monthly deposits into their IDA from earned income meaning that the participant is employed. Participants are also required to complete financial literacy training which is a critical component as it teaches skills such as: creating and following a budget, owning and managing a bank account or credit card, credit counseling and credit repair, and guidance on refundable tax credits such as the Earned Income Tax Credit. Additionally, participants are required to attend asset-specific training. This training is focused on the participant's asset that they intend to purchase upon the completion of their IDA savings.

​More Information about IDAs can be obtained at North Dakota Community Action Partnership.