ND Rent Help Eligibility Guidelines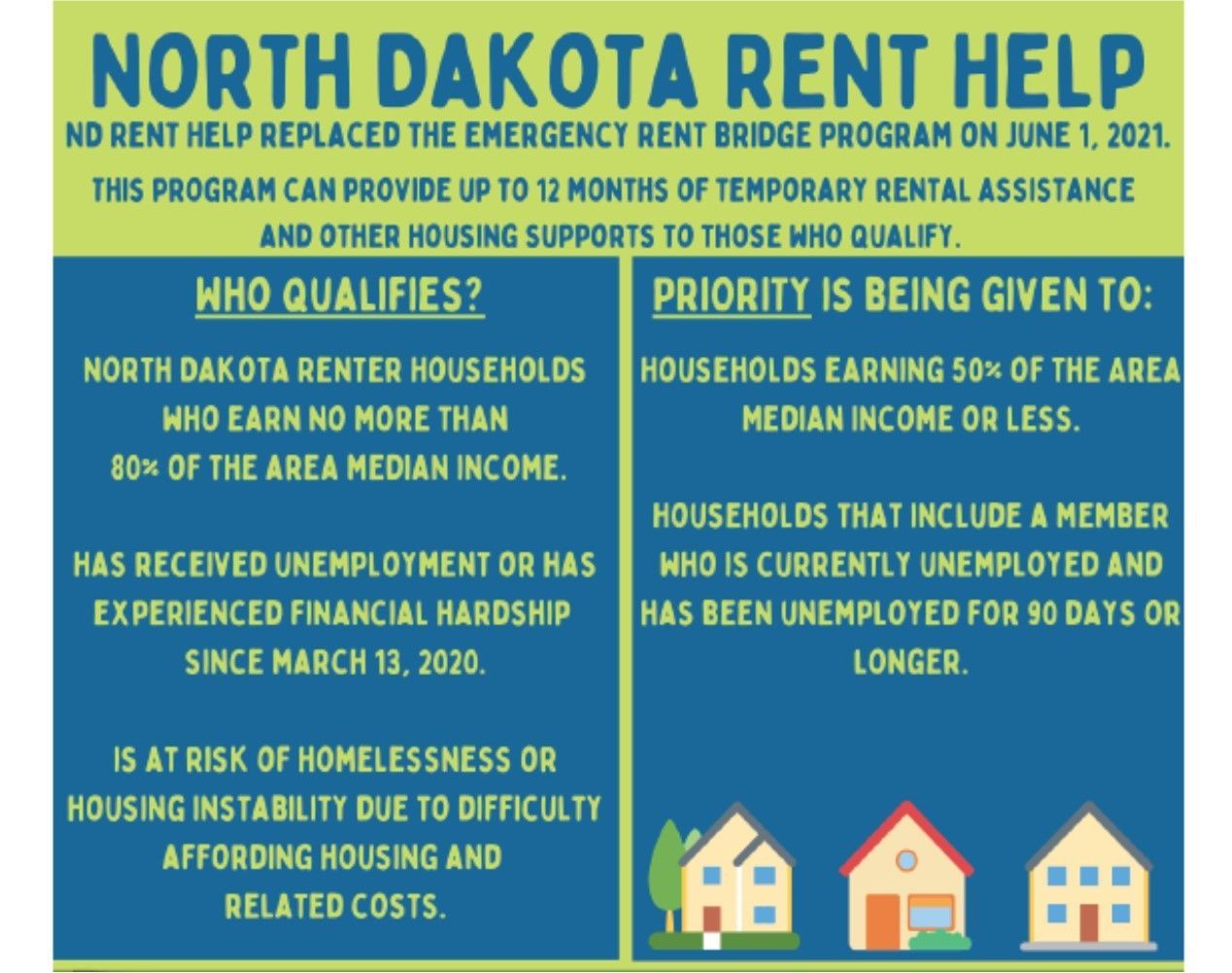 The ND Rent Help Program will provide rent payments to housing providers on behalf of low  and moderate income households, including payment of rent, arrears and future rent. 
Eligibility requirements include:
1. Renter households with incomes no more than 80% of area median income; 
2. One or more individuals in the household has qualified or unemployment benefits or has experienced a reeducation in household income, incurred significant costs, or experienced other financial hardship due directly or indirectly tot he coronavirus outbreak; AND
3. One or more individuals in the household can demonstrate a risk of experiencing homelessness or housing instability which may include:
      a. a past due utility or rent arrears notice or an eviction notice;
      b. unsafe or unhealthy living conditions; or
      c. any other evidence of such risk as determined by the State.
4. Households with incomes of no more than 50% AMI and in which one or more household members is unemployed and has been unemployed for 90 days will be prioritized.