Region VIII Family Planning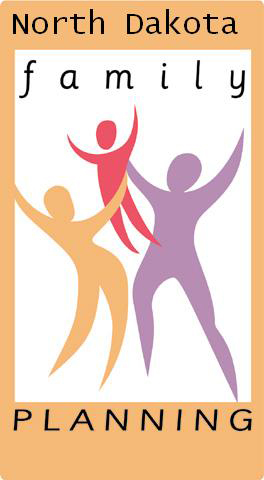 Through the Family Planning program, individuals can obtain comprehensive health care.  The goals of meeting Family Planning needs and safeguarding future fertility include health education, assessment, and treatment options.  Community youth are also provided with health education information, including information on abstinence. 
Services provided are strictly confidential and available to all regardless of age, gender, race, nationality, religion, disability or income level. Fees for services are based on client's income. Medicaid, private insurance, donations and self-pay are accepted. CAP has its main clinic in Dickinson with a satellite clinic in Scranton, providing:
Annual physical exams
Pregnancy diagnosis and referral
Health and nutrition counseling
HIV/STD counseling/testing/treatment/referral
Basic infertility and genetic counseling
Gardasil Vaccinations (Male & Female)
Contraceptive Options: 

Abstinence education
Natural family planning
Oral contraceptives
Depo Provera (3-month injection)
Nuva Ring 
Horomonal | Non-Horomonal
Intrauterine device & hormonal implant
For inquiries into other contraceptive options contact our office at 1-800-359-2243 or (701) 227-0131.
Other North Dakota Family Planning Clinics:
Upper Missouri District Health Unit Family Planning Program

110 W Broadway, Suite 101
Williston, ND 58801
701-774-6400
*Crosby 701-965-6813
*Stanley 701-628-2951
*Watford City 701-444-3449

First District Health Unit Family Planning Program

801 11th Ave. SW
PO Box 1268
Minot, ND 58701
701-852-1376

Custer Family Planning Center

549 Airport Road
Bismarck, ND 58504
701-255-3535
*Fort Yates 701-255-3535

Valley Health and WIC

1551 28th Ave S
Grand Forks, ND 58201
701-775-4251
*Grafton 701-352-5139

Fargo Cass Public Health Family Planning Program

401 Third Ave N
Fargo, ND 58102
701-241-1383

Richland County Family Planning Program

413 Third Ave N
Wahpeton, ND 58075
701-642-7735
*Lisbon 701-683-6145

Central Valley Family Planning Program

310 10th St SE
Box 880
Jamestown, ND 58401
701-252-8130
*Valley City Courthouse 701-525-8130
*Valley City State University 701-845-7212

Lake Region Family Planning Program Ramsey County Courthouse

524 Fourth Ave #9
Devils Lake, ND 58301
701-662-7046
*Rugby 701-776-6937
*Spirit Lake Nation 701-766-1251

Community Action Family Planning Program

202 East Villard
Dickinson, ND 58601
701-227-0131
800-359-2243
*Scranton 701-227-0131

*Satellite Clinic
For additional information regarding Family Planning contact
Phone: 701-227-0131
800-359-2243
Fax: 701-227-4750
North Dakota Department of Heath, Division of Family Health, Family Planning Program