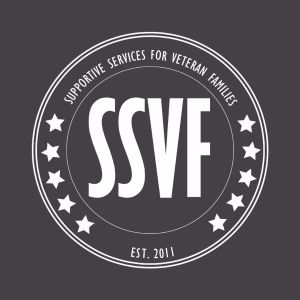 The Supportive Services for Veteran Families (SSVF) program was started in 2008 and has grown to cover the majority of the United States, starting in North Dakota in 2012. The goal of SSVF is promoting housing stability among very low-income veteran families who reside in or are transitioning to permanent housing. SSVF supports a Housing First approach by helping the veteran family meets its primary need of housing, while addressing barriers to housing stability.
SSVF nationally served 127,829 participants in 2014 and is on track to serve 135,000 veterans and their family members by the end of 2015. As a result of these and other efforts, veteran homelessness is down significantly since the launch of the Federal Strategic Plan to Prevent and End Homelessness in 2010. In North Dakota, SSVF has served over 400 Veterans and 200 household members to date.
Each of our Community Action Agencies is able to provide families with outreach, case management, and assistance in obtaining VA and other benefits.  Veteran families may qualify for assistance with time-limited payments to third parties for rent, utilities, moving expenses, and licensed child care. SSVF is funded by the Veterans Administration and works through private non-profit organizations and consumer cooperatives.
Services include:
Veteran Outreach;
Community Outreach;
Landlord Outreach;
Individualized case management to increase housing stability;
Temporary financial assistance to increase housing stability;
Connections to Healthcare and Daily Living Services, Housing Counseling, Employment and Vocational Services, Income Support, Legal Services, Transportation, Personal Financial Planning and Credit Counseling Services, and VA Fiduciary and Representative Payee Services.
---
Program Contact
Program Coordinator
programs@capnd.org
(701) 232-2452
Encouraging Landlords to Help End Veteran Homelessness
First Lady Michelle Obama released a video to landlords encouraging them to help communities across the country end Veteran homelessness.
"Just like it is our country's duty to bring back all of our men and women from the battlefield, we've also got a duty to make sure that every single Veteran has a place to call home when they get here, and for the rest of their lives."

- Michelle Obama