Our Staff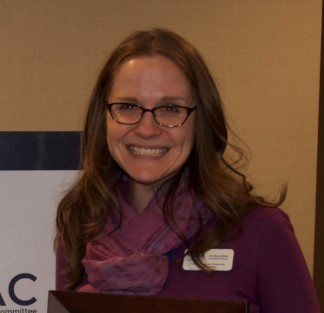 Andrea Olson, MS, CCAP, NCRT/NCRI
As the Executive Director for the State Association, Andrea works on a number of initiatives and programs including training and technical assistance for North Dakota's Community Action Agencies. She has worked in the non-profit sector for 14 years and has been with the CAPND since 2008.
Andrea has a Bachelor's degree in Sociology from North Dakota State University and a Master's Degree in Public, Human Service, and Health Administration from Minnesota State University Moorhead. She has also served on the Board of Directors for the Fargo-Moorhead Coalition for Homeless Persons and the North Dakota State PTA. She is currently a member of the North Dakota Coalition for Homeless Persons, Fargo-Moorhead Homeless Coalition, and the North Dakota Jump$tart Coalition.  Andrea is also a Certified Community Action Professional and National Certified ROMA Trainer and ROMA Implementer.  She is the proud recipient of the 2017 Charles Braithwait Award for Leadership for her efforts to ensure ongoing National support for the Community Action Network.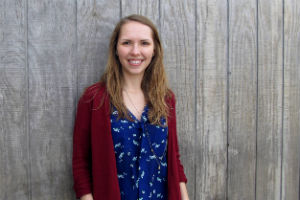 Martha Holte
As the Program Coordinator for Community Action Partnership of North Dakota, Martha oversees the Individual Development Accounts (IDA) program, Sportsmen Against Hunger, Supportive Services for Veteran Families (SSVF), and poverty simulations, ensuring they are impactful across the state. She also assists in marketing and promotion of all statewide programs, developing resources to sustain and expand our services.
Martha has a Bachelor's Degree in Food, Nutrition, and Dietetics from Concordia College Moorhead. She also has many years of experience in web content management, writing and editing for the web, graphic design and site management. As the newest addition to the CAPND staff, she is excited to be making our community the best place to live and thrive through community change efforts in North Dakota.
---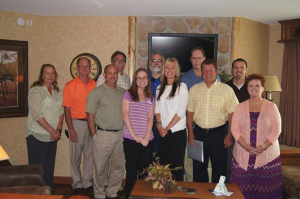 Our Board
Community Action Partnership of North Dakota's Board of Directors is comprised of the Executive Directors from each of the seven Community Action Agencies in the state.
| | | | |
| --- | --- | --- | --- |
| Community Action Partnership Region I and VIII | Dickinson/Williston | Erv Bren | administration@dickinsoncap.org |
| SouthEastern North Dakota Community Action Agency | Fargo | Jim Kappel | jimk@sendcaa.org |
| Red River Valley Community Action | Grand Forks | Kent Keys | kkeys@rrvca.com |
| Dakota Prairie Community Action Agency | Devils Lake | Perry Lundon | dpcaalundon@yahoo.com |
| Community Action Program Region VII | Bismarck | Andrea Werner | andreaw@cap7.com |
| Community Action Partnership Minot Region | Minot | Willy Soderholm | willy@capminotregion.org |
| Community Action Program Region VI | Jamestown | Kathy Williams | kathy@cap6.com |