Sportsmen Against Hunger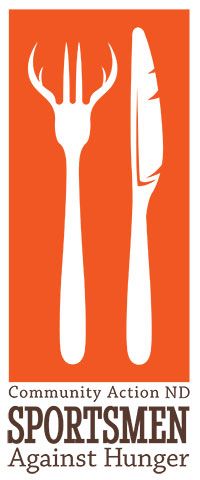 Community Action Partnership of North Dakota Sportsmen Against Hunger organizes the donation of legally-obtained wild game to food pantries across North Dakota.  Hunters can donate venison to processing sites across the states. Drop off your game at a participating processor and we'll take care of the rest!
Food pantries continue to be in need of healthy sources of protein, particularly fresh/frozen meat. Perishable items are often the least donated, yet they are the most needed to prepare healthy, balanced meals. CAPND is proud to bring together generous hunters, willing to donate game meat with families who can benefit from no-cost, nutritious protein sources.
Since 2004, Sportsmen Against Hunger program has grown and changed with the needs of the state. Since the Covid-19 Pandemic, we have seen an even greater need for Food Security across North Dakota.  SAH hopes to address this need by increasing donations of legally-obtained game meat to food pantries statewide. 
---
Processor Information
When you're ready to donate your game, please contact a local SAH-approved meat processor in your community. Contact information for each of our processors is listed below by region.  Please contact the processor directly to make necessary arrangements.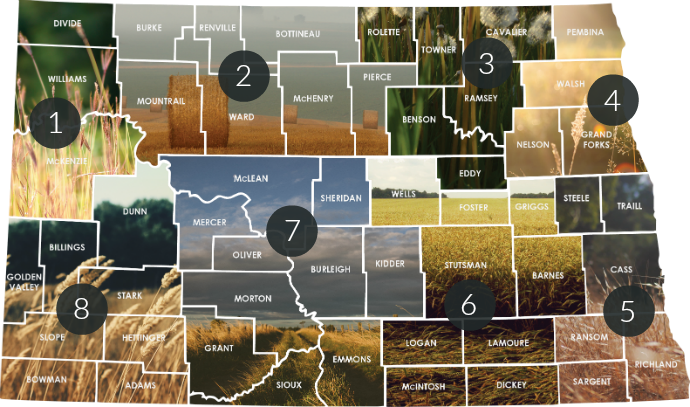 Region I (Divide, McKenzie, Williams)
No processors available in Region 1. 
Region II (Bottineau, Burke, McHenry, Mountrail, Pierce, Renville, Ward)
Myers Meat and Specialties - Kelsey Myers - 2452 70th Ave NW #B - Parshall - 743-4451
Mattern Family Meats - Leroy - 1401 Sinclair St - Bottineau - 228-2054
Region III (Benson, Cavalier, Eddy, Ramsey, Rollette, Towner)
K&E Meats - Shane Peterson - 425 8th Ave - Cando - 968-3183
Region IV (Grand Forks, Nelson, Pembina, Walsh)
Weber Meats - Wayne or Becky - 422 4th Ave - Reynolds - 847-2091

*Sponsor - Grand Forks County Wildlife Federation

Randy's Backyard Smokehouse (Supervalu) - Randy - 101 3rd St W - Park River - 284-6433
Region V (Cass, Ransom, Richland, Sargent, Steele, Trail)
Fairmount Lockers - Tim - 102 Main Ave - Fairmount - 474-5869
Maple Valley Locker - Kevin or Julie - 218 4th Ave - Enderlin - 437-3311

*Sponsor - E.S. Wildlife Club

Manock Meats - Steve Manock - 107 Main St - Great Bend - 545-7513

*Sponsor - Red River Area Sportsmen 
Region VI (Barnes, Dickey, Foster, Griggs, LaMoure, Logan, McIntosh, Stutsman, and Wells)
Reister Meat - Clyde or Penny - 4640 52nd Ave SE - Streeter - 424-3426

*Sponsor - Stutsman County Wildlife

Valley Meats - Rod - 1269 W Main St - Valley City - 845-4705
LaMoure Lockers - Jim Potts - 16 1st St SW - LaMoure - 883-5256
Warehouse Grocery - Rob - 321 10th St W - Harvey - 324-2509
Barton Meats, Inc - Jeff Barton - 11th Street N - Carrington - 652-3636
Kramlich-Deede Meets - Joe Deede - 108 2nd Ave NW - Medina - 486-3353
Region VII (Burleigh, Emmons, Grant, Kidder, McLean, Mercer, Morton, Oliver, Sheridan, and Sioux)
Butcher Block Meats - Brian Masset - 108 West Main St - Mandan - 663-0558
West Dakota Meats - Wanae - 1125 Memorial Highway - Bismarck - 221-9142
The Meat Shop - Keith or Jesse - 713 HWY 49 N - Beulah - 873-2566
Region VIII (Adams, Billings, Bowman, Dunn, Golden Valley, Hettinger, Slope, and Stark)
Dakota Packing - Ed - 221 Hwy 12 E - Hettinger - 567-2422
---
Donations and Sponsorships
Sportsmen Against Hunger is reliant on donations and grant funding to pay for the processing of all donated game. If you are interested in helping to pay for processing costs, donations are always welcome.  Donations can be submitted online! 
A big thank you to the many hunting groups across the state that support and contribute to the program!
Sportsmen Against Hunger is sponsored in part by the NRA Hunters for the Hungry Program. Additional sponsors include: Stutsman County Wildlife, E.S. Wildlife Club, Red River Area Sportsmen, Grand Forks Wildlife Federation.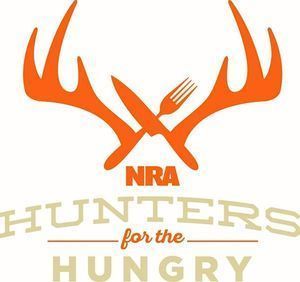 ---
Statistics and Data
| YEAR | Pounds of Meat Donated |
| --- | --- |
| 2021 | 2,770 |
| 2020 | 3,996 |
| 2019 | 1,418 |
| 2018 | 1,623 |
| 2017 | 2,171 |
| 2016 | 2,064 |
---
If you have any questions about Sportsmen Against Hunger, please contact Carmel Froemke, Programs Director, at programs@capnd.org or via phone: 701-232-2452